COMPOSITE TREX FENCE CONTRACTOR
NC and SC: Composite TREX fences are popular alternatives to Wood Fences and Vinyl Fences for their low maintenance, stunning looks and lasting durability.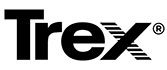 Affordable Fence Guys is a factory preferred installer of Trex Solutions Composite TREX Fencing in NC and SC. We believe their composite TREX fence material is the best-in-class and best emulates wood privacy fencing.
When compared to other composites, Trex has the strongest material of recycled plastic and wood fibers, does not require wood supports, has a neighbor-friendly design, and offers numerous applications for residential, commercial, and government properties.
Contact our composite TREX fence company today at (803)374-7373 or submit a request online for a FREE COMPOSTE TREX FENCE ESTIMATE. All of our composite fence contractors are trained to answer your questions about composite fence design and installation.
How much privacy would you like?
This will determine the height and style of your fence.
What is your budget range?
Certainly you can try to install a fence yourself to save you money, but be aware there are disadvantages to this option that can be more costly in the long term than hiring a reputable, licensed, BBB, A+ accredited fencing contractor such as Affordable Fence Guys to design and install your fence properly the first time.
Call us at (803) 374-7373 or submit a request online for a FREE TREX FENCE ESTIMATE if you need a residential or commercial Fence design and installation in NC and SC . We'll schedule an appointment to visit you at your location right away.
Since 2001, Affordable Fence Guys has been fencing the neighboring NC and SC neighborhoods. With over 100 years combined experience among our associates, we are the best known and highest rated fence company in NC and SC.
Contact us online for a FREE FENCE ESTIMATE to appreciate how we outperform the competition in NC and SC.