Lifetime Warranty Vinyl Fence Rock Hill SC
Click Here To Contact Us Now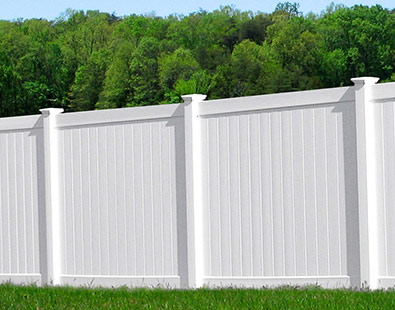 There are many ways to improve a homes curb appeal but we must keep in mind the long term affects. Since 2001 Affordable Fence Guys has been helping homeowners improve there home appearance as well as providing fencing to protect there home, children and pets as well. A durable lifetime warranty product just makes financial common sense for the long term.
Rock Hill SC
Vinyl fencing is the common sense product for long term durability and warranties as it is virtually maintenance free and will not rust or rot versus wood and steel products. Contact us today at 803-374-7373 for a Free Estimate or fill in the contact form below and we will email you an Estimate.
Affordable Vinyl Fence Rock Hill SC
Although vinyl fencing Rock Hill SC is relatively new, it has become increasingly popular due to its high durability and virtually unlimited longevity. Also, there is almost no maintenance required for vinyl fencing and it comes with a manufacturer's Lifetime Warranty.
Vinyl Fence Contractor Rock Hill SC
Affordable Fence Guys of Rock Hill is proud to be the Premier Vinyl Fence Rock Hill SC installation contractor. Affordable Fence Guys is an innovator in vinyl fencing and installs a highly successful interlocking picket / rail system which is rated for 100+ mph sustained winds.
Fabrication Experts
Affordable Fence Guys specializes in vinyl fencing and is one of Rock Hill SC largest and most trusted suppliers and installers of vinyl fencing. We purchase the highest quality vinyl fence extrusions and components from the most trusted manufacturer in Rock Hill SC because they know the weather conditions locally. Due to our dedication to quality work, we've been known across the state for our high-standard fencing products.
Customization Capabilities
We understand that not all clients have similar requirements when it comes to their vinyl fencing. Throughout our company's locations in SC we are a superior supplier and installer.
Also, because our manufacturer is a fabrication facility, they are able to fabricate and construct a fence that is built for high-velocity wind zones in such areas as Rock Hill SC.
Superior Installation
We provide installation services to complete the fencing job. Our team of installers have years of experience under their belt, so you can expect a superior installation service from us.
Our Manufacturer stands behind the quality of our Vinyl Fence Rock Hill SC, so we provide our clients with a Limited Lifetime Warranty warranty on their Vinyl Fence.
No Subcontractors
We don't hire subcontractors but instead, we constantly accept new hires. So, expect that everyone from our company that you will meet has been trained in the field on how to properly install fencing in your area. This way, we can stay true to our name by maintaining an affordable and high quality of our products and services, in every project we handle.
FREE Fence Contractor Rock Hill SC Fence Estimate
Call us at (803)374-7373 or submit a request online for a FREE FENCE ESTIMATE if you need a residential or commercial Fence design and installation in NC and SC . We'll schedule an appointment to visit you at your location right away.
We are licensed, bonded and insured. We have an A+ rating with the BBB.
Since 2001, Affordable Fence Guys has been fencing the neighboring NC and SC neighborhoods. With over 100 years combined experience among our associates, we are the best known and highest rated fence company in NC and SC.
Contact us online for a FREE FENCE ESTIMATE to appreciate how we outperform the competition in NC and SC.
Rock Hill SC Fence Cost and Pricing Averages
We Serve The Following Surrounding Areas
Charlotte , Gastonia , Pineville , Matthews , Columbia , Lexington , Rock Hill , Lancaster , Fort Mill , Spartanburg